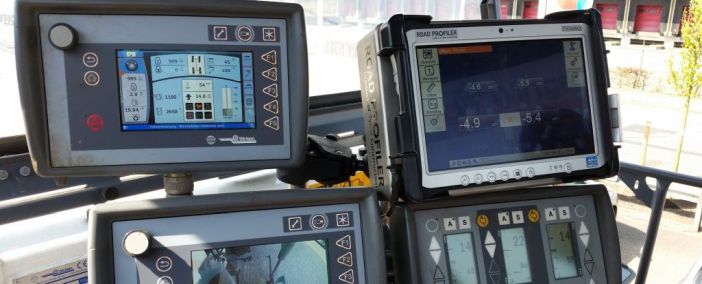 April 14, 2017
Aduco invests in the Road Profiler
Aduco decided to invest in 3D-milling with the Road Profiler.
The first asphalt milling projects with the Road Profiler are scheduled already.
The 2.20 m milling machines from Aduco are operated by one operator. Therefore the Road Profiler is mounted near the other board computers at the operator's platform of the machine. The board computers and the Road Profiler are mounted on a rotatable mechanism. See the photo below. The operator turns the computers to the left or to the right of the milling machine, depending on where he wants to stand. As a result, the operator always has all the information at hand and clearly arranged.
See also the website of Aduco.
December 19, 2019
December 12, 2019
November 5, 2019
October 3, 2019
September 20, 2019
Bronland 12-Z
6708 WH  Wageningen (NL)
T: +31 (0)85 482 4810 (office)
T: +31 (0)85 482 4811 (support)
T: +31 (0)85 482 4812 (sales)
WORKSHOP / DELIVERY OF GOODS
Radix Klima, building 109
Bornsesteeg 48 Wageningen
(navigation use: Bornsesteeg 50)