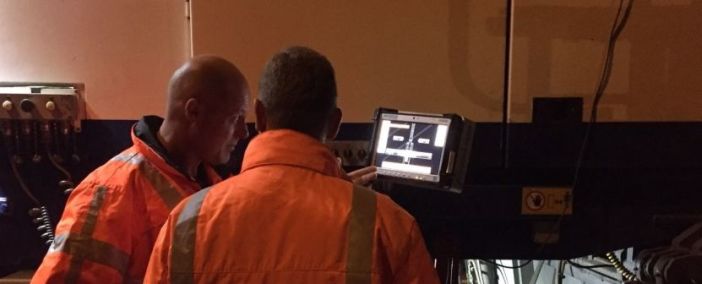 November 12, 2015
Excellent satisfaction with the Road Profiler by Freesmij
Freesmij has successfully started the large maintenance project 'Variabel Onderhoud Noord Nederland ' on the A7 commissioned by contractor BAM infra. Jet again the Road Profiler was chosen to be used for this milling job.
By making use of the Road Profiler, Freesmij is able to accurately and easily mill the correct profile in the road without setting out milling numbers. Contractor BAM Infra was very enthusiastic about the usage of the Road Profiler.
The project leader, Hans Mulder, is very happy with the result: "The theoretical weight of the to be milled material was 2209 ton, and this corresponded perfectly with the actual milled weight of 2235 ton"
The client was very satisfied with the result that was realized thanks to the efforts of the Freesmij staff and the Road Profiler!
Survey
The survey work for this projected is being done by Geomaat. Geomaat remarks that they are happy with the developments in automation for road milling. This fits in perfectly with Geomaat's ambition to reduce the amount of surveyors needed on the construction site. They have significantly reduced it with the use of the Streetmapper 360 system and the use of the Road Profiler system aids this perfectly.
The 3D models from Geomaat work without any issues on the Road Profiler system and the milling numbers dont have to be set out anymore by a surveyor, witch greatly improves safety. The surveyor only has to be on site to monitor the project.
December 19, 2019
December 12, 2019
November 5, 2019
October 3, 2019
September 20, 2019
Bronland 12-Z
6708 WH  Wageningen (NL)
T: +31 (0)85 482 4810 (office)
T: +31 (0)85 482 4811 (support)
T: +31 (0)85 482 4812 (sales)
WORKSHOP / DELIVERY OF GOODS
Radix Klima, building 109
Bornsesteeg 48 Wageningen
(navigation use: Bornsesteeg 50)