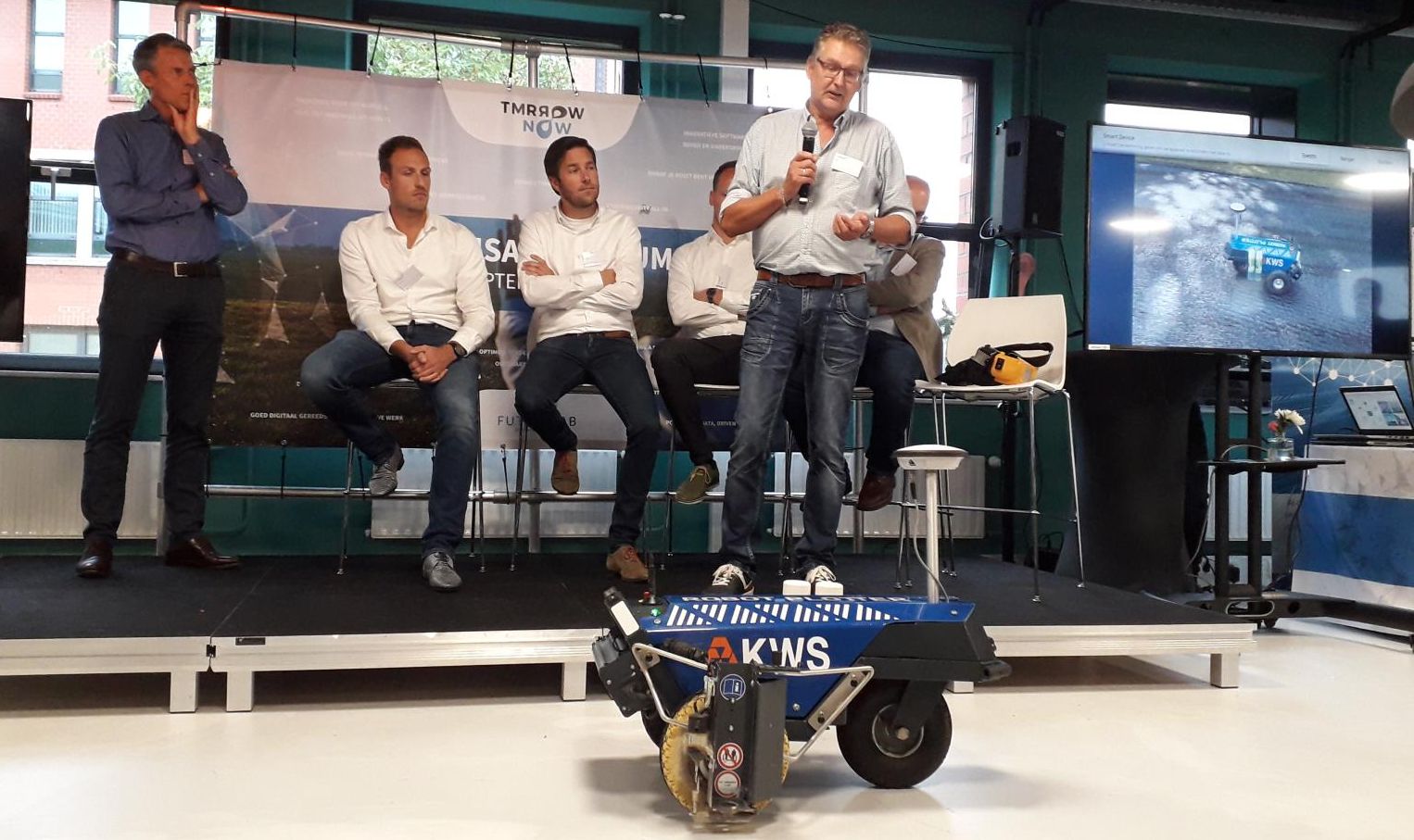 October 3, 2019
Presentation Robot Plotter at VolkerWessels
The most promising digital projects and initiatives were presented at VolkerWessels. Colleagues also exchanged knowledge among themselves.
This happened during the 3rd Digitalization Forum in the Futurelab in Vianen on Friday, September 27th. VolkerWessels uses all kinds of information and data to improve business processes and to develop new, promising innovations.
BIM, Internet of Things … they are digital developments that can no longer be ignored with them. However, digitization is not just about technology; within VolkerWessels there is a growing digital community in which they inspire each other and place the emphasis on innovation and collaboration.
On the photo: the second Robot Plotter from KWS Infra (part of VolkerWessels), a good example of robotization and the use of autonomous equipment.
Source: LinkedIn VolkerWessels
December 19, 2019
December 12, 2019
November 5, 2019
October 3, 2019
September 20, 2019
Bronland 12-Z
6708 WH  Wageningen (NL)
T: +31 (0)85 482 4810 (office)
T: +31 (0)85 482 4811 (support)
T: +31 (0)85 482 4812 (sales)
WORKSHOP / DELIVERY OF GOODS
Radix Klima, building 109
Bornsesteeg 48 Wageningen
(navigation use: Bornsesteeg 50)