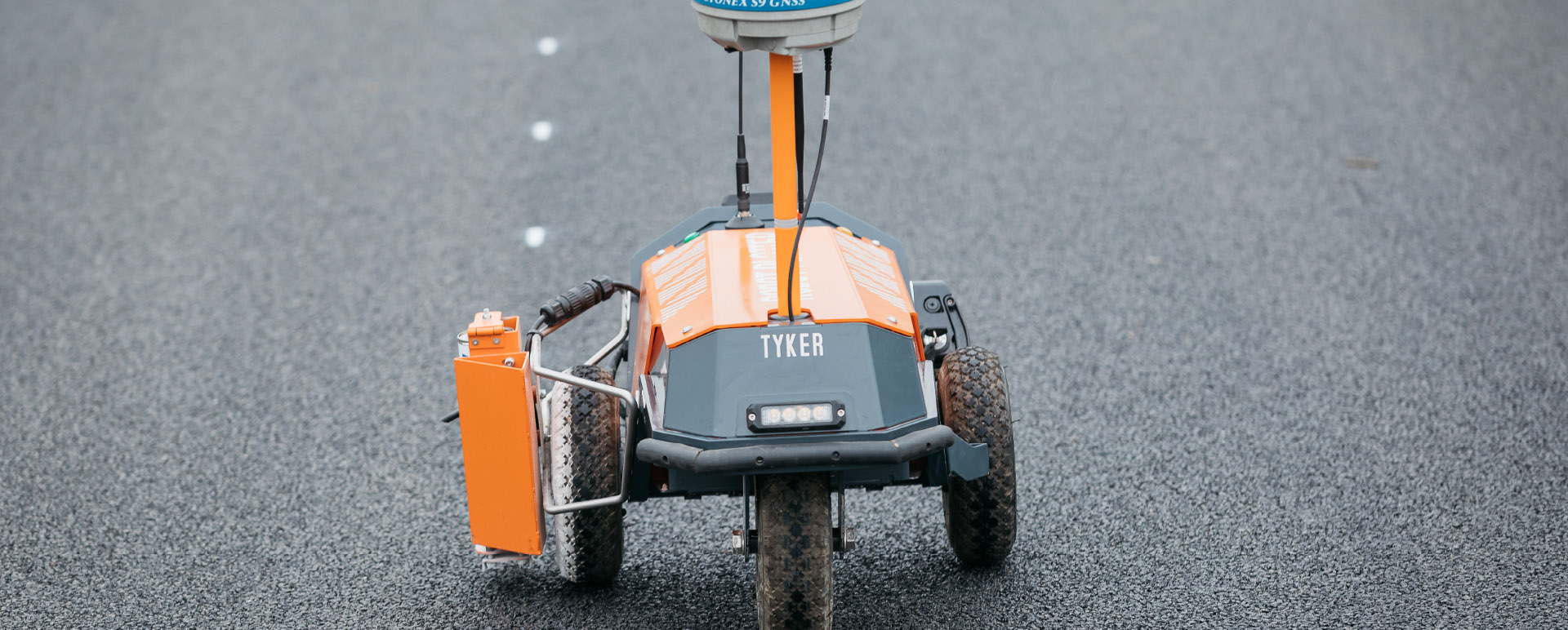 VACANCY: ADMINISTRATIVE ASSISTANT (8 HOURS)
Are you our new administrative employee?
Job description
In this position you ensure correct and up-to-date administration and associated
communication. You keep an overview of internal registrations, you take care of the
accounts receivable and accounts payable administration, takes care of invoicing and thinks along about process improvements.
You organize your time yourself (working during school hours is, for example
possible) and ensures that your work is ready in time.
Job requirements
• HBO working and thinking level
• Familiar with MS Office
• Keep overview and work accurately
• Proactive and communicative skills
• Knowledge of Twinfield is an advantage
Company Profile
Tyker is a spin-off of robotics research from Wageningen University. Tyker delivers
innovative road construction products that use positioning
such as the Robot Plotter for installing steering lines and the Road Profiler
for controlling asphalt milling machines. Tyker contributes with these products
to optimize work processes in road construction and to increase
of the job satisfaction of users.
Our organization is characterized by a collegial atmosphere with personal attention.
We are a small organization where everyone has his or her specific knowledge
and experience. We have short lines of communication and there is much room for initiative and responsibility.
Our office is located in the beautiful Plus Ultra building on the
Wageningen Campus. At another location on the campus we have demonstration
and test facilities.
What do we offer?
We offer an annual contract (8 hours a week) and a challenging working environment
with plenty of options for your personal development. With proper functioning
there is always a prospect of a permanent appointment. We offer a suitable salary and
a pleasant working environment.
Interested?
Do not hesitate to contact Tijmen Bakker: tijmen.bakker@tyker.com,
06 24528484.
Bronland 12-Z
6708 WH  Wageningen (NL)
T: +31 (0)317 20 20 10 (office)
T: +31 (0)317 20 20 11 (support)
T: +31 (0)317 20 20 22 (sales)
Postbox 507
6700 AM  Wageningen (NL)
WORKSHOP / DELIVERY OF GOODS
Radix Klima, building 109
Bornsesteeg 48 Wageningen
(navigation use: Bornsesteeg 52)